Solar Panels
How we helped James Joyce get a brand-consistent website that converts visitors into clients.
Our customers have saved a whole lot by switching to renewable energy. One of the many advantages of solar panels as a source of renewable energy.
---
"I was looking for solar panels on my own for my new project. California Solar Store was the Solar Store for me.
They were very professional and reasonably priced. They saved me a lot of time and guesswork. "
STEPHEN R.
By choosing solar power, you don't only reduce your energy bills, but you also reduce your carbon footprint. Since your home generates power from the sun, it no longer has to rely on electricity produced by fossil fuels such as coal and natural gas.
---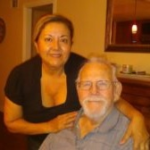 "I needed help with a lot of work to be done on my condo.
I felt very comfortable with them and I am very pleased with all the work they did. I would definitely recommend them to anyone who needs work done… "
BOB & MARIA J.
Be Solar Powered!
Click the button below!